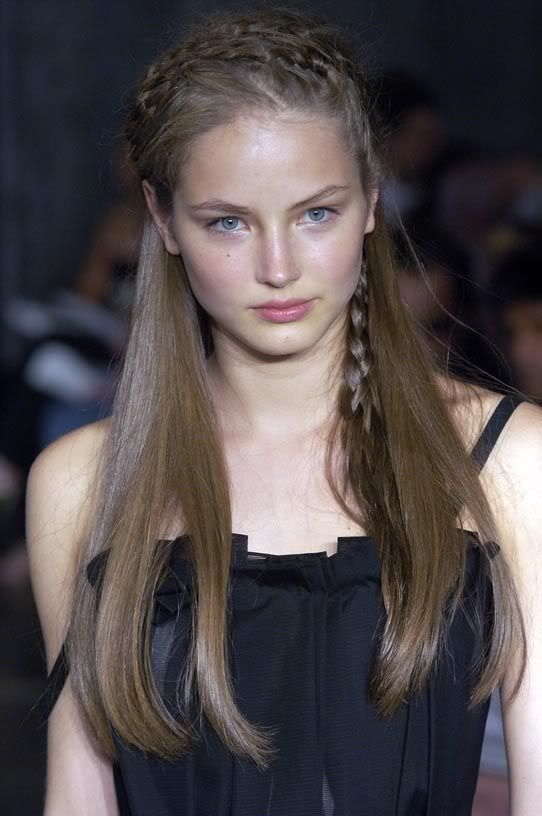 Supermodel Ruslana Korshunova died Saturday afternoon June 28, 2008 by jumping from her apartment window in Lower Manhattan. Investigators said it is apparently a suicide. She was only 21.
Police state there appeared to be no signs of a struggle having taken place inside the 9th-floor apartment, which the green-eyed, 5'8"
model
had occupied for only two months.
The Kazakhstan-born "Russian Rapunzel," as she was known, had appeared as cover girl on editions of French Elle and Russian Vogue, as well as in ads for Marc Jacobs, DKNY, Vera Wang and Christian Dior.
"Our hearts are with her family," a spokesman for her agency, IMG (which also represents Heidi Klum and Kate Moss) told the Post.
Artem Perchenok, 24, her former boyfriend told the paper that the two had watched the movie Ghost and that he dropped her off at home at 5 a.m. Saturday. "She was a good person," he said.
New York's Daily News suggested a lost love was the reason for Korshunova's being despondent.
Quoting poetry she'd placed on the Web, the paper reports that matters of the heart served as the central theme to all her writing.
"Do not confuse love and desire," she posted on her My Space profile on May 30. "Love is the sun, desire – only flash. Desire dazzles, and the sun gives life."