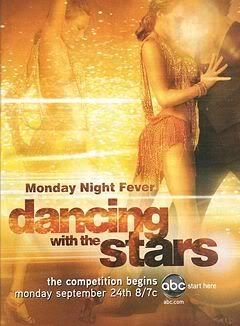 Dancing With The Stars Sir Dance-A-Lot, Lance Bass was not as always smooth on the dance floor, confirmed by former N'Sync bandmate Chris Kirkpatrick.
The following is an interview with Kirkpatrick by the
People Magazine
:
"We used to joke with Lance because he was the worst dancer in the group," Kirkpatrick told PEOPLE Wednesday at the Justin Timberlake Shriners Hospitals For Children Open in Las Vegas, "but he's amazing on the show."
"He's got such poise and he's really confident in his dancing," Kirkpatrick added. "He's really good, surprisingly good."
So good, in fact, that Kirkpatrick thinks his pal has a real shot at winning. "I think he does. I don't know if he thinks he does. He's really hard on himself," said Kirkpatrick.
So let's watch
Dancing With The Stars
next week for updates about Lance and the other contestants!