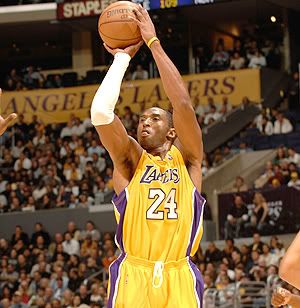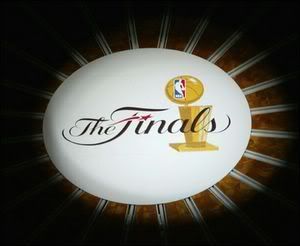 The Lakers won the 3rd game of the NBA Finals after the 2 game losing streak at the Celtics hometown. MVP, Kobe Bryant scored 36 points and Sasha Vujacic help with an amazing 20 points to get a 6 point advantage against the Boston Celtics at 87-81.
The 3rd game of the series was held at the Staples Center at the hometown of the Lakers at Los Angeles. Both team have a great record on their home court. Both don't like losing in their territories.
Kobe is definitely on the zone at his hometown and the Celtics should do their best to contain him. He is the league MVP for no reason. That's why its a poor judgment for Doc Rivers to let Allen go against Kobe on the last minute of the game.
I am seeing a 7 game series for this Finals. It will be more exciting and the fans will love watching their team and their favorite players battle against the title with their life long rivalry of the Celtics and the Lakers
basketball
since Bird's and Johnson's time.
NBA Finals Schedules:
Game 4 will be played on June 12 at the Staples Center, Los Angeles, California.
Game 5 June 15 at Los Angeles, California
Game 6 June 17 LA at Boston
Game 7 June 19 LA at Boston.