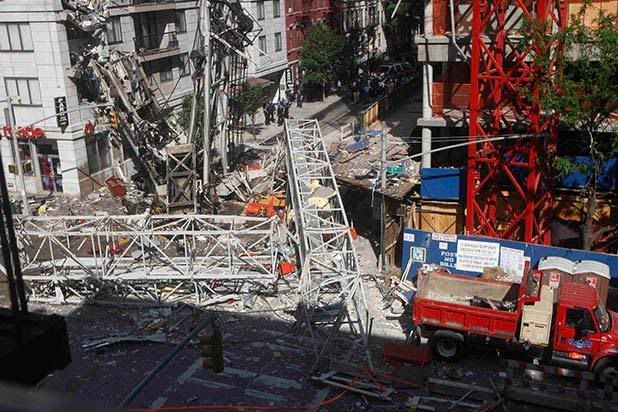 A construction crane collapsed today, Friday on New York's Upper East Side, smashing into a 23-story apartment building before crashing onto the street below. One person died in the collapse shortly after 8 a.m. EDT (1 p.m. British time), the New York City Fire Department said.
It was the second deadly crane accident in 2½ months in the city, which is undergoing a building boom. Mayor Michael Bloomberg said the latest collapse was "unacceptable," and the city would investigate.
Witnesses said the cab and the arm of the crane crashed more than 20 stories to the ground, smashing the penthouse on a building across the street and gouging chunks out of balconies all the way to the ground.
"It sounded like a large metal structure slowly falling on itself, sounded like a prolonged car accident," said iReport contributor Daniel Miranda, who lives a block away. "Construction workers were peering over the edge. Some of them were crying out in grief."