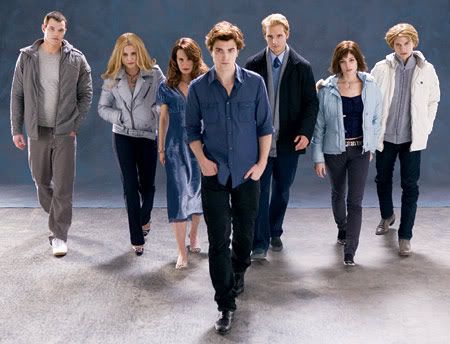 Twilight fans will be happy from now on. Due to the success of the first movie from the Twilight Saga, its director Catherine Hardwicke is now gearing up for the sequel. All main actors and actresses have already sign up for the 2010 sequel New Moon. New Moon will be center on the friendship of two of the main characters: Bella (Kristen Stewart) and Jacob (Taylor Lautner). However Twilight fans are worried if Lautner is ready to be Jacob Black, the werewolf character in the movie who is growing bigger by the minute.
On her interview with USA Today, director Catherine Hardwicke, told the paper that Lautner might be chanting for himself to grow bigger. He said that he has actually gained 14 pounds since the director last saw him and he's only 16. So don't worry Twilighters, I assume that Taylor will grow as big as his Jacob Black character.
Twilight had pound
movie
sales with its $70 million opening week. And its shows that Ms. Hardwicke is doing her job right.
The vampire love story with a new twist, Twilight, is written by Stephenie Meyer. The saga is composed of four books - Twilight, New Moon, Eclipse and Breaking Dawn. Though the first movie receive mix reactions it was still a big success.