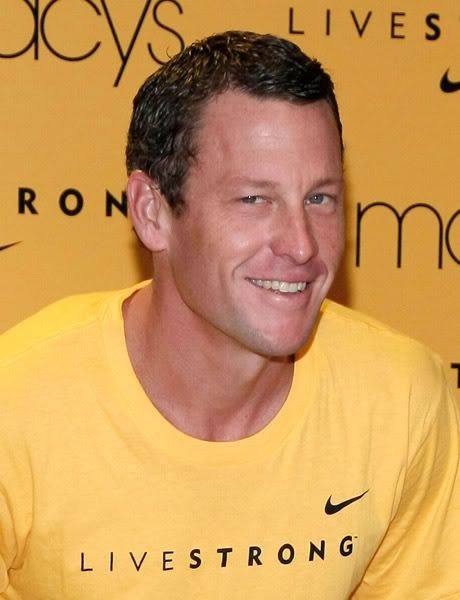 All-time
cycling
champion and a hit with the ladies, Lance Armstrong confesses he hasn't always been a superstar in the Tour De Bedroom.
"If you are riding your bike five, six, seven hours a day, you are not a sex champion," he tells Men's Journal in its October issue. "You have fatigue, low testosterone and a lower libido," he says matter-of-factly, "but you know, I never got any complaints."
The record-breaking athlete conquered testicular cancer and won seven consecutive Tour de France victories before retiring in 2005 and has dated Sheryl Crow, Tory Burch and, more recently, Kate Hudson since his 2003 divorce from his wife of five years (and mother of their three children), Kristin.
But right now, he's single and enjoying every minute of it.
"I'm a 36-year-old single guy who is completely open and honest with every woman in my life," says Armstrong. "As long as you're honest, and no one's getting played or let down, then you're being fair."
And while he says dating is tough, he relies on friends to introduce him to potential girlfriends. "It's hard for me to call someone up and say, 'Hey, can I take you on a date?'" he says. "It's never like that. I meet people casually, hanging out with friends, so there's less pressure."