Harry Potter and the Half Blood Prince trailer will come out later today so here are some sneak pictures that we got from the set. The sixth installment of JK Rowling's best selling novel is about to become another movie on November 21st 2008, and fans are really reeling and waiting for all updates about the upcoming trailer and of course the movie itself. Here are some pictures of
Harry Potter
and The Half Blood Prince.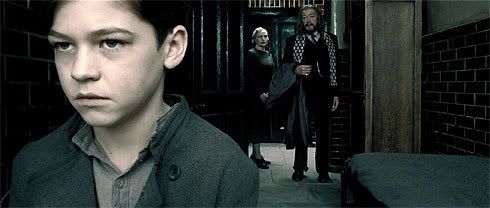 Young Voldermort played by Hero Fiennes-Tiffin with Amelda Brown as Mrs. Cole and Michael Gambon as Dumbledore in
Harry Potter and the Half-Blood Prince.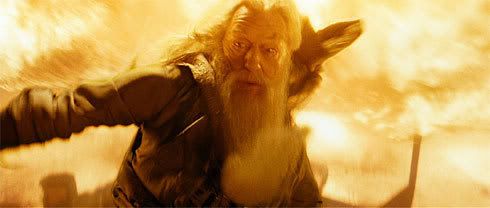 Dumbledore (Michael Gambon) and Harry have gone on a perilous journey into a cave filled with dark magic and are attacked by Inferi, reanimated and haunted dead people. Dumbledore creates a firestorm to fend off the dangerous spooky creatures. "It's almost a biblical image," says Yates. "He's a bit like Charlton Heston when he parts the Red Sea."